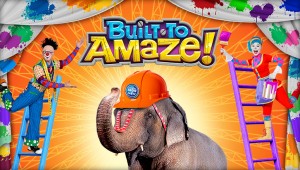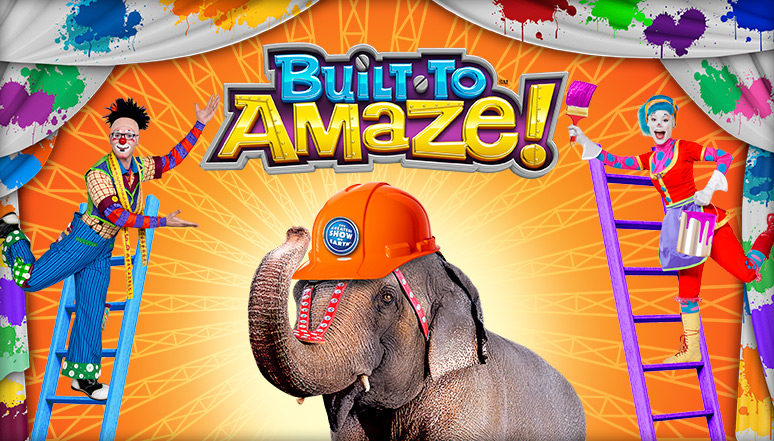 Update 10/14/13: And the winner is Amy Burke!
As promised I am holding a giveaway sponsored by Feld Entertainment to the opening night show of the Ringling Bros. and Barnum & Bailey circus, titled "Built to Amaze", on Thursday, October 17th at the Scottrade Center in downtown St. Louis, Missouri. One (1) winner will receive a family four (4) pack of tickets to this show.
However, I'm going to do things a little different than I have in previous years. I decided to have a little fun with this particular giveaway so here's how it will work:
1. I'll be hosting the giveaway right here on my blog.
2. The giveaway will consist of a trivia question about the circus.
3. All of those who answer correctly (and incorrectly) will be entered.
4. I'll draw the winner from Random.org
5. All responses (comments) will be drawn in the order in which they were received. So if you reply (comment) first, your number will be entry #1,the second response (comment) will be entry #2 and so on.
The best part is, you'll have an opportunity to enter more than once and an opportunity to enter once a day until the giveaway has come to a close! I'll explain in more detail below, but first…it's time for the trivia question:
TRIVIA QUESTION (must answer this in a comment/response below, FIRST, before any other comments/entries are accepted)
The total amount of pressure of a tiger's jaw is:
a. 2 pounds
b. 50 pounds
c. 150 pounds
d. 300 pounds
So before you go any further, please comment below with your response. Remember, it does not have to be correct. This is just trivia, not a test 🙂 Please be sure to enter using your first name & last initial each time you enter/comment and be certain that I have your e-mail address in your entry so I will be able to contact you.
ADDITIONAL ENTRIES (each worth one extra entry):
1. Follow @Jenntality on Twitter (please comment below with your Twitter handle so that I may verify that you are, indeed, following me)
2. Tweet, "Enter for your chance to win 4 tix to the circus at jenntality.com @Jenntality" (please comment below with the link to your tweet; each daily tweet will earn you one extra entry into the giveaway)
CONTEST ENDS: October 13th at 11:59pm CST. One winner will be drawn at midnight and will be sent an e-mail notifying them that they have won. They will have 24 hours to reply via e-mail or a new winner will be drawn.
You must be 18 years of age, or older, in order to win. You will need a valid ID to show to the will call box office on the night of the event in order to claim your winning tickets. Winner will be responsible for any parking fee's, snacks, drinks and the like. You will only receive a set of 4 tickets to the show as your prize. 
So that's it! Enjoy, good luck and hopefully I'll see you at the greatest show on earth!
For more information about the upcoming performances please see my previous post at this location.