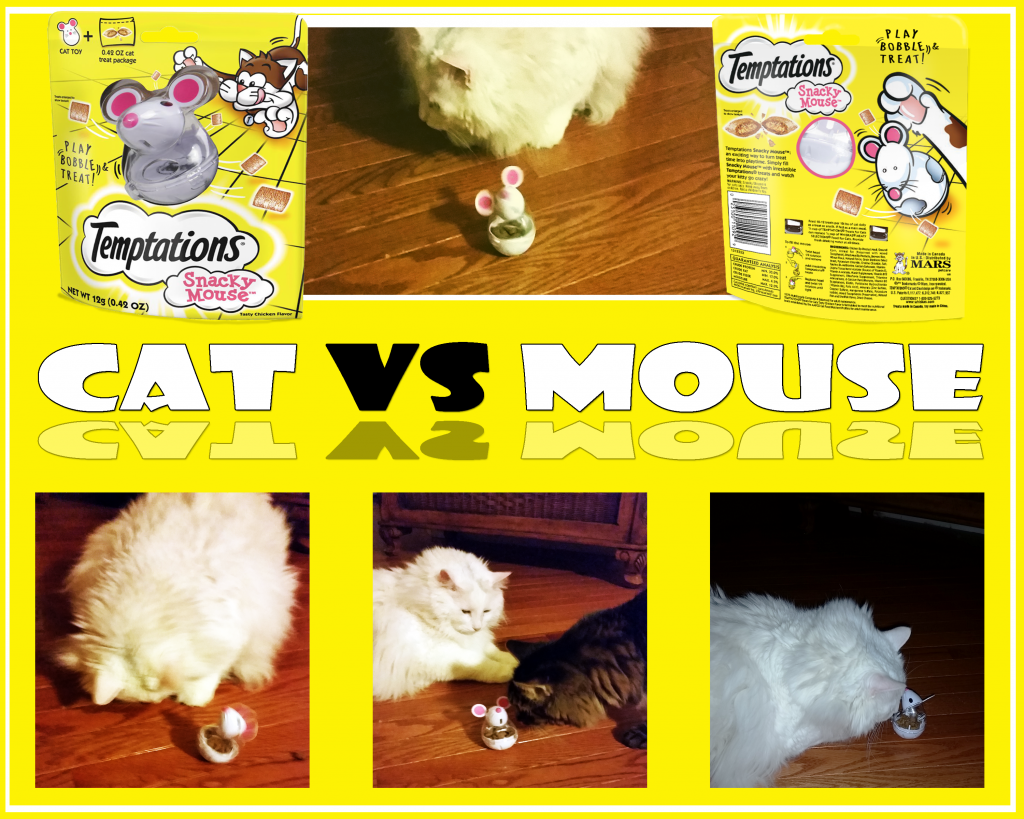 Disclaimer: I received a TEMPTATIONS® Snacky Mouse for free for review purposes.
We have three cats with varying ages in our home. With that said, the oldest, Gabriel, is the most playful one until you spring out paracord; that's more a "Tanner thing". So I knew I had to product test this with Gabriel if I wanted a true reaction and honest review.
At first he was a little shy to it, but as I showed him that it dispensed treats his curiosity piqued. Its almost as if he was thinking, "What is this contraption…?"
But he was more intrigued by the treats themselves. The more he knocked it around the more treats it would dispense and the more playful he became. It was quite comical to witness.
I did let our other two cats around it, but in the realm of keeping it honest, Tanner smelled the treats inside and moved along. Perhaps chicken wasn't his forte? Loki was more content watching Gabriel play with it – he's always made a better observer than participator.
As far as my opinion? I think it's a clever idea that cat lovers around the world should give a try. Well, let their cats try. There's not a lot in the realm of cat toys so anything that sparks that playtime is worthy.
As a side note: our puppy, Stryker (a husky), absolutely LOVES it! Hilarious…