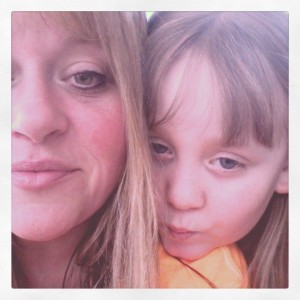 My name is Jennifer and I'm a married, stay at home mom of one 10-year-old little girl who keeps me busy with dance, Girl Scouts (I'm the leader of our troop and we have 21 Juniors) and her social life.
I volunteer for the Missouri Military Memorial Foundation and, as mentioned, Girl Scouts of America.
I used to be a Mom blogger and ran AMomBlogger.com, but due to time constraints I had to end it as I didn't have the needed time necessary to review all of the products that I was requested to. While I'm back to blogging…I am open to reviews, but not at the pace that I was doing them before.
Due to my previous years in blogging I have quite a few people that continue to follow my journey here and I'm forever grateful.
I am a Feld Family Ambassador Disney on Ice Insider (the name changed) and this will be my 5th year doing so. I attend all local (St. Louis) shows presented by Feld Entertainment & review them in an honest fashion. It was one of those things I couldn't bring myself to walk away from. I'm a huge fan, but also a picky one…hence the honesty 🙂
I also run a small town newspaper. It is a lot of fun and offers me a chance to write things, show journalistic integrity (something I feel mass media has forgotten) and the opportunity to get to know our local residents better.
I build websites, design some graphic art (flyers, logos and the like) and am a  photographer.
Those are the essentials, but if you read my blog you'll quickly learn more about me as time goes on. I'm looking forward to getting to know you, too. Don't be shy and feel free to follow me on any of my social media accounts 🙂
Facebook
Twitter
Pinterest
Instagram
To get ahold of me you can contact me by clicking here.