Just like anyone else who is a member of TripAdvisor.com we receive those emails to let us know our ranking. Mine always reads that I'm one of the most popular reviewers in St. Louis. This doesn't come as a surprise to me…not gloating. Clearly, I'm opinionated.
I think it's important for people to read real, honest and unsolicited reviews from everyday people and I aim to offer just that. I include pictures because they'll often tell the stories without any commentary needed at all.
I'll be back at it again this summer as we take a much needed (and deserved) vacation to Tennessee. As usual, I won't be posting exactly when we're going (safety first), but I'll make a follow-up post when we get back with all the highlights and recommendations.
We're truly excited about what will be taking place over our vacation as, naturally, I've made just enough plans not to be bombarded with things to do and left more than enough open to try those off-the-wall places no one knows about. Quite frankly, those are usually some of the best places to visit (and I often wonder if people don't keep them a secret on purpose).
Make it personable, memorable & fun!
I'm doing what I can to make things fun for the kiddos (Alexis & Kiley). I've even created a memory book of sorts for the car. I thought I'd share the idea with all of you here in case you needed something to keep your kiddos entertained while you're traveling to your vacation destination.
This is the cover of my daughter's memory book (I'll put it in the front of a binder with the clear cover on front for protection). It shows what State we'll be visiting, what states surround it, etc. It offers a means to teach her as well which I'm a huge fan of!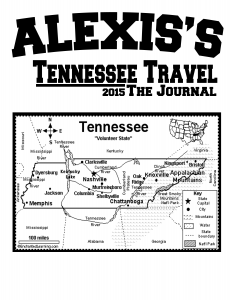 The pages below are random: scavenger hunts, license plate lookup, hangman & tic tac toe. They can fill these in on the trip to our locations or on the way back. Choice is theirs completely…I just wanted it to be fun and personable. You can find images like this that are free to print, use, etc. Google.com is your friend 🙂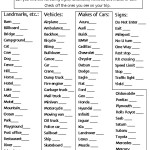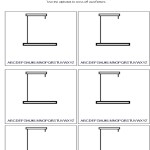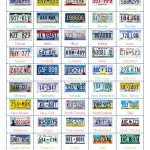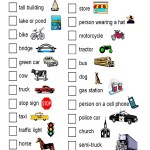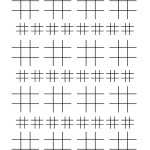 My favorite part will be the daily journal entry where they can write about what we did, places we visited, etc. each day. On the 2nd page they can even draw a picture or glue a photo in their "Photo of the Day" section. I changed it around a bit to reflect more of where we're going.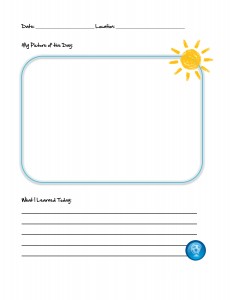 Add even more to the memories
I also made certain to make the trip a little more exciting for the girls by buying them inexpensive matching luggage sets that are monogrammed with the first letter of their first names. Seriously they were only $20 a set.
You can still make great memories and keep it inexpensive. I also purchased Snackeez for the trip. No offense, but two kids in the backseat of a rental tells me one thing…protect that interior! The last picture is a trunk organizer, but I'm using it to go between the girls in the back seat to keep extra drinks (the middle part is insulated) and snacks in, plus their travel journeys and anything else they might want to store. There's nothing worse than arriving somewhere and finding out that you have to clean up & find all of the loose items that were spilled during the trip when all you want to do is get out of the car and explore. Plus, if they happen to have crayons or markers this will help to protect the interior as well. Yes, I've had that happen once; never again.
You can click the link of each picture to take you to where to purchase these items. No, I make nothing by sending you there (before anyone asks) 🙂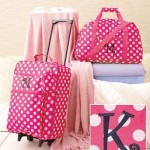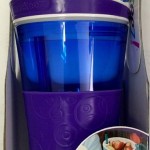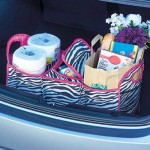 WHERE TO STAY
So let's discuss WHERE to stay when traveling. I know the first thing people think of when traveling are hotels. However, did you know that most places (especially tourist towns) have houses that you can rent for around the same price as a hotel would cost you?
Some may be a little more expensive than a night at the hotel, but not when you factor in that you have privacy (instead of 2 beds in a room, you could have 2 bedrooms), a full kitchen with everything you would need to cook & eat, more than one bathroom, a living room (not just a couch in a room) and available, free parking. That doesn't include the other amenities you may find with the house.
For example, one that I manage a website for has a pool; a private pool. It's right outside of Orlando, but away from the hustle and bustle. Check it out: rentourfloridavacationhome.com (and no, I don't receive anything if you book through me or the website. I'm just the website designer and I've used the home a couple of times. It's one of my favorite places to stay…anywhere)
So we rented a farm house for the 1st leg of our vacation and a cabin for the 2nd (and longest) leg of the vacation. I'm huge about real reviews from real people and both places came highly recommended.
The farmhouse
The farmhouse sits on 20 acres on a mountain so there is privacy and room for the kids to go outside, run around and be free. You'll notice that there are several beds and a few bedrooms, a farm, a pond, a really neat looking creek to explore and walk along, a grill, etc. It's a mere 10 minutes from the location (not posting that publicly, yet) where we'll be visiting, but away from the hustle and bustle. We're staying four nights here and w/taxes, cleaning fee, etc we're only paying $800 for it. Two decent hotels rooms (one for us, one for them) with no kitchen, one bathroom, no place for the kids to really play would have cost us around $300 each night. One thing people kept talking about is how the fireflies come out at night and make the scenery that much more beautiful; we can hardly wait.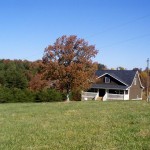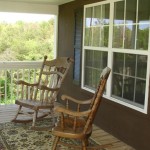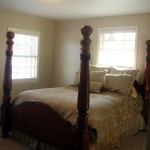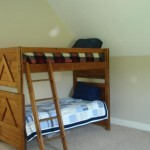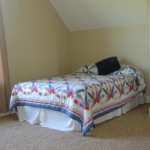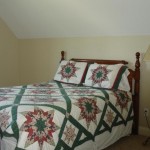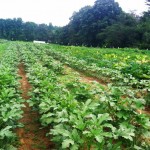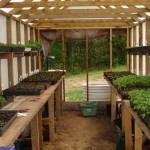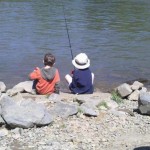 The cabin
The cabin is a privately owned cabin that sits on a mountain that is booked through a rental agency. It has 2 bedrooms (both beds are king-sized), 2 bathroom (whirlpool bathtubs IN the bedrooms), it has 2 decks (one downstairs, one upstairs), with a jacuzzi, a pool table, a place campfire setting (for making s'mores), a BBQ grill, and has TONS of space inside & out for the girls to play. I went into a lot of thought with this one (which also has rave reviews) because the upstairs bedroom has it's own deck with no way to get to it (security for the girls). We also have access to 3 different pools. It's in the city that we're visiting so travel will be minimal. We'll be staying at this location for 10 days. Cost: $1500 (no, not kidding) – I would have never found a decent hotel that could offer ALL of this for that price. It was a great deal that I booked through the rental agency that has an A+ score with the BBB and comes highly recommended. (Bonus: the staff have all been extremely nice & personable)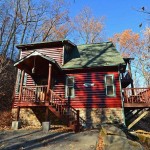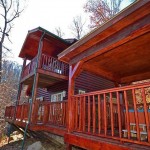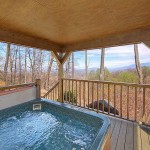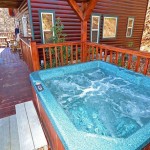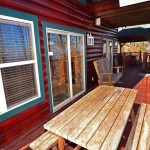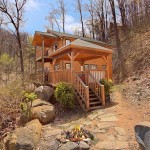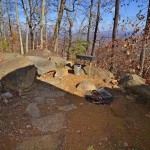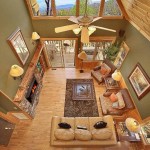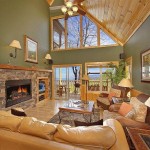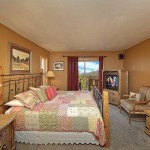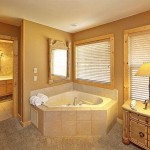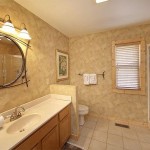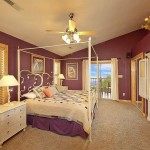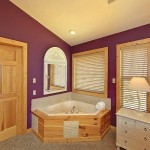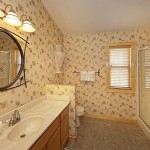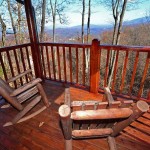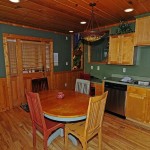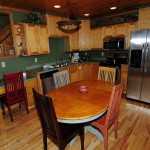 No worries, if you're interested in renting these properties I can always tell you after we get back where they're located and how to contact the property management. I'm very safety conscious (online & off) so I won't be giving out that information until we get back. If nothing else, you can read my reviews on both properties and see if they live up to everything I've read thus far 😉
All in all I hope this information helps you plan a better vacation and offers you some ideas as that's the intent here. Life is short, live it up, but don't break your bank or be uninformed. Enjoy it!
If you have any tips for traveling, especially with kids, feel free to share them in a comment below.