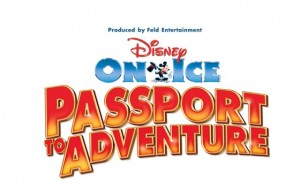 St. Louis — get ready! Disney on Ice presents Passport to Adventure at the Scottrade Center from February 27th – March 2nd, 2014. Get a fantastic discount code below to save money and take your kids to see a magical performance!
Embark on the ultimate sightseeing vacation with all your favorite Disney characters in Disney On Ice presents Passport to Adventure.  Join Mickey, Minnie, Donald, Goofy and Daisy on a journey to the magical worlds of Disney's The Lion King, The Little Mermaid, Peter Pan and Lilo & Stitch.  You'll explore the Pride Lands with Simba, Timon and Pumbaa; voyage under the sea with Ariel and all her aquatic friends; tour London with Peter Pan and Wendy, before flying to Never Land; and travel to Hawaii to visit Lilo and Stitch.  Upbeat music, lovable characters and exciting destinations make Disney On Ice presents Passport to Adventure a vacation you'll never forget.
VENUE:
Scottrade Center
1401 Clark Ave
St Louis,  MO  63103
DISCOUNT CODE
Save $5 on all performances except Opening Night when tickets are just $11! Use the discount code BLOG14 at the following location: https://www.ticketmaster.com/Scottrade-Center-tickets-St-Louis/venue/49678
*Discount does not apply to Rinkside, Circus Celebrity, Front Row, or VIP seats.  No double discounts.  Service charges, handling, and facility fees may apply.
SHOWTIMES:
 

FEB  28

FRI
10:30 AM

 
 

FEB  28

FRI
7:00 PM

 
 

MAR  1

SAT
11:00 AM

MAR  1

SAT
3:00 PM

 
 

MAR  1

SAT
7:00 PM

 
 

MAR  2

SUN
1:00 PM

 
 

MAR  2

SUN
5:00 PM

 
Stay tuned for a special contest where you can enter to win a family four (4) pack of tickets to the opening night show!