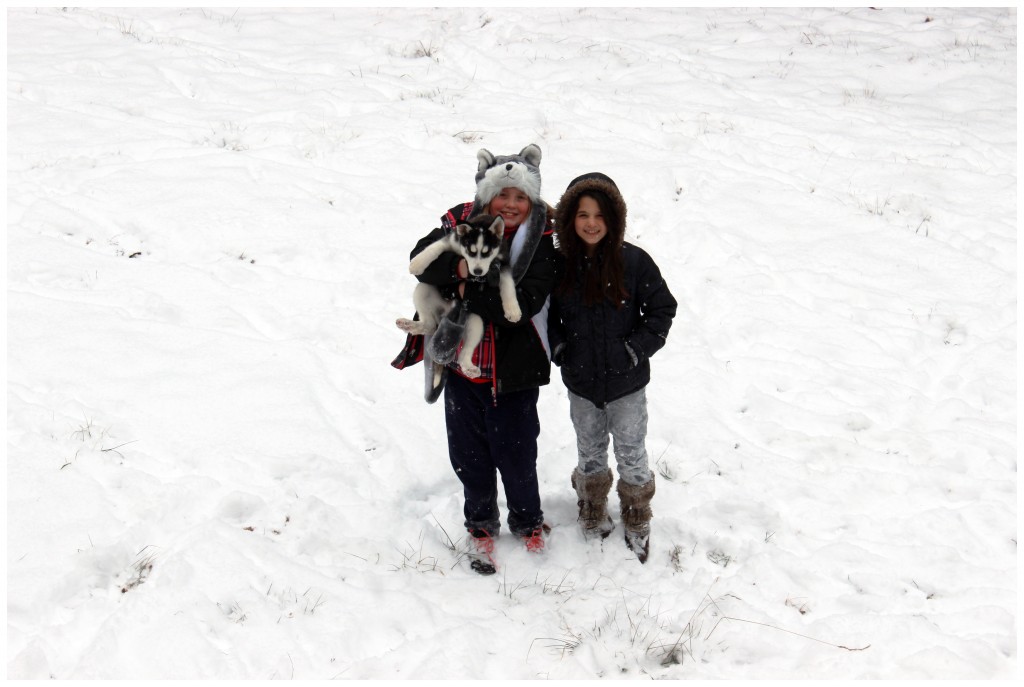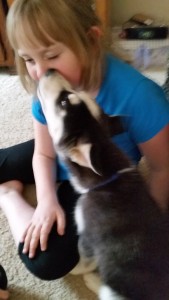 We picked up Stryker on Sunday, February 15th so he's had 3 official sleeps in our home. The first night was the most difficult between him being nervous in his new place and us adjusting to his schedule. If you've never heard a Husky howl, you've been missing out!
He's only had a few accidents in the house and seems to be picking up on housebreaking rather easily…almost too easily! In fact, he's gone as far as grabbing his leash and taking it to the door (per my husband).
He had his first official vet visit where he received his first series of puppy shots. He weighed in a 18lbs at 10 weeks. My mind was blown; he's a big boy for his age. His sister, same age, weighed in at 15 1/2 weeks. Vet said he is perfectly healthy, not that we had any doubt.
I've noticed that he has really taking a liking to Cadence, and vice versa, which is something we always worry about with her. With her breed (Great Pyrenees) females don't tend to get along with other females and when bringing an older male dog around her…she justs had nothing to do with him. In fact, she completely avoided him. They've actually played together which is such a site to see.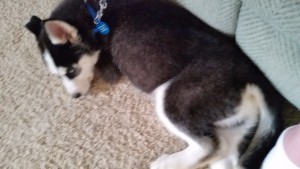 All in all, with only having him three days, he's actually been well behaved (for a puppy). We're all very happy with him and look forward to spending the rest of our lives with him.
I'll be keeping everyone posted on his status as time goes on, but for now…I'm off to feed the overly energetic pup some dinner and wear him out for bedtime.
In the meantime you can see a post that I made on the Facebook page "Husky Tales". I shared how we received Stryker and the story behind his name: