Let's face it Mom's of eight years and older girls — they're growing up and there's not a lot we can do to change it. As much as we'd like to keep them young forever, there is this little thing called reality that stares us in the face and reminds us that we simply can't.
My daughter turned ten years old recently and she's already started asking questions. While we have an open communication type of relationship (one I'm very grateful for) it doesn't make it any easier for her to come to me with things. So, I wanted to provide something that would offer her a place to go to look for answers…when she wanted to and at her pace.
After hours of searching and reading reviews I discovered this series of books from American Girl (links to purchase them on Amazon are provided by clicking on the title(s)). Before I continue I want to mention that no one has asked me to complete these reviews. I know bloggers are approached for reviews on the regular, but this one is 100% unsolicited.
The first set is The Care & Keeping of YOU (Book 1) and The Care and Keeping of YOU  (Book 2). Book 1 is for girls 8-10 and Book 2 is for older girls. The wonderful thing about these particular books is they also have Journals (Journal 1 | Journal 2) that you can purchase that offers girls a place to write down their experiences and answer questions, track periods and so much more.
So if they're not comfortable talking about it with you, but showing you what they've written down in those journals will most certainly offer a way for them to communicate it with you in a less than embarrassing manner.
Book 1: Our best-selling body book for girls just got even better! With all-new illustrations and updated content for girls ages 8 and up, it features tips, how-tos, and facts from the experts. You'll find answers to questions about your changing body, from hair care to healthy eating, bad breath to bras, periods to pimples, and everything in between. Once you feel comfortable with what's happening, you'll be ready to move on to the The Care & Keeping of You 2!
Book 2: This thoughtful advice book will guide you through the next steps of growing up. With illustrations and expert contributors, this book covers new questions about periods, your growing body, peer pressure, personal care, and more! Written by Dr. Cara Natterson for girls 10 and up, The Care & Keeping of You 2 follows up the original bestseller with even more in-depth details about the physical and emotional changes you're going through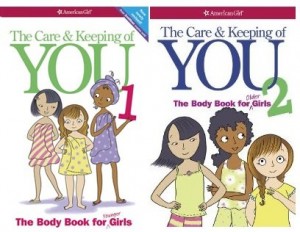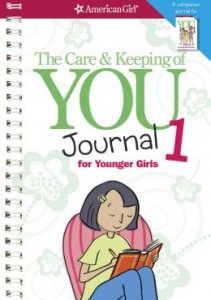 ---
The next book is The Feelings Book. Around the pre-teen years we females begin getting all caught up in our emotions. Sometimes those emotions are difficult to figure out and at times are often confusing. This book offers girls an understanding that they're not alone in those emotions and a means to dealing with them. It also has a journal.
This invaluable companion to The Care & Keeping of You received its own fresh update! The Feelings Book will help you understand your emotions, and deal with them in positive ways. You'll get tips on how to express your feelings and stay in control, plus get sensitive advice on handling fear, anxiety, jealousy, and grief. Learn how to stay in the driver's seat of your own emotions!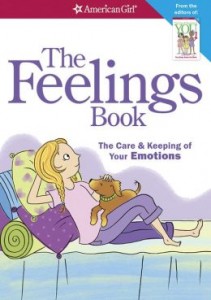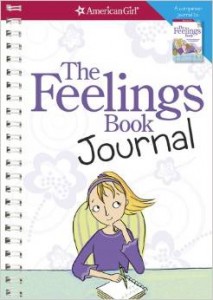 ---
My personal favorite is A Smart Girl's Guide to Knowing What to Say as I'm big on communication. Remember the phrase, "It's not what you say, but how you say it"? This book helps them learn how and most importantly…what.
A friend talks about you behind your back. What do you say to her? You want to watch a TV show that's on past your bedtime. How do you ask your parents? You break your friend's favorite CD. How do you apologize? In American Girl's latest Smart Girl's Guide, you'll learn the exact words to say in these situations, plus more than 200 others!. Tell a friend that you're sorry for her loss. Ask a teacher for more help. Stand up to a bully. Let someone how much they mean to you. Inside this book, you'll find the tools, tips, techniques, (and actual words!) to help you untangle your tongue and speak out with confidence and grace.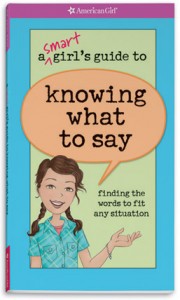 Hopefully these recommendations will help your daughter and make growing up a little easier. If you (or she) have read these before, leave your review in a comment below. As far as my own? Thus far she has really enjoyed them and they have opened her up to knowing that she's not alone, that this growing up stuff is completely normal and most importantly not as scary as she first thought it was. Thanks AG! 🙂