There are things that happen during our lifetimes that forever change who we are – those life defining moments that shape our character, morals and beliefs.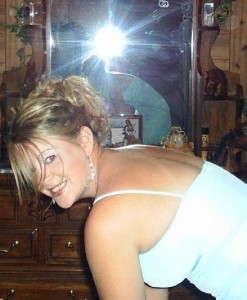 March 16, 2006 was one of those moments for me. My cousin, SGT Amanda Pinson was killed in Tikrit, Iraq. She became the first female intelligence soldier to ever be killed in combat and honored as such by the National Security Agency the following May.
Amanda was always such a neat kid. She was born on July 31st, 1984 — almost 11 years after I was born. She was my baby cousin. I watched her grow from a beautiful baby girl to a beautiful young woman with more courage in her pinky finger than I could ever muster. Even though she was younger than me…I admired her. She had this way of taking life by the horns and making things happen.
Some families fight, but Amanda & I never did; not even once. It's not because of our overwhelming connection, but more so because that's who she was. She loved family, she could dish it out as well as take it, and quite frankly…it was hard to be mad at her for any reason – she was just so loveable & so stinkin' cute!
She and another younger cousin of mine would often argue over who would sit by me when going out to eat, ask me who was my favorite (of the two), and beg to spend the night with me at any given chance. I miss that. Amanda was well into her late teens the last time she spent the night with me — it's one of my favorite memories. We hung out at Denny's (where she used to work) and talked for hours. Then we went back to my place and passed out from sheer exhaustion.
I have 21 years worth of memories that keep me going, bring random smiles to my face, make me giggle, and they are cherished & bittersweet. I hold them close to my heart.
I've spent the last 7 years keeping her memory & sacrifice alive. It's not that I want to guilt people into remembering that she made the ultimate sacrifice, but because I wish the world would have gotten to know Amanda…they would have loved her just as much. Everyone that met her, even if only for a moment, adored her. She was impressionable. She was a humanitarian. She was kind. She was selfless. She gave me hope that the world could be a better place and she was going to give it everything she had inside of her to be that change she wanted to see in the world.
The Post-Dispatch's Harry Levins once conducted an interview with Amanda in 2003. He inquired about how difficult it was for recruiters during a time of war. Amanda let Harry know she was completely aware of the challenges and risks she faced and decided to join anyway. Amanda was quoted as saying:

"But I didn't really think about it," she said. "I thought, 'This is what I want to do – and I'm going to do it, no matter what.' I tell everybody, 'It just feels right.'"
Through her sheer determination and undeniable will my cousin became a Signals Intelligence Analyst with the United States Army and she was one of the best as many will attest; she saved countless soldiers lives.
There's a lot of pride in that, but there's even more pride in being able to say that I was able to spend 21 years of my life with Amanda Pinson — my cousin. I watched her awe us as a baby, force us to smile from the inside out as a young girl, go through that awkward pre-teen stage, transform into a gorgeous teenager with a huge heart, graduate at the top of her class, sign up for the Army and truly being her Mom's best friend throughout it all. I'm so grateful for being able to be a part of her life, but I will also be forever grateful for her sacrifice and as a direct result I will ensure that I spend the rest of my days showing that gratitude by never letting her be forgotten.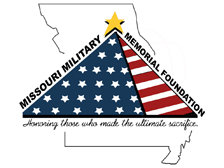 Amanda's Mother (my aunt), Chris Andrews, founded the Missouri Military Memorial Foundation, a 501(c)3 non-profit organization, that is raising funds to erect a monument to honor our military personnel who were killed in action or a casualty of war during Operation Iraqi Freedom, Operation Enduring Freedom, Desert Storm and Desert Shield.
My Mother & myself are also very active in the MMMF. It was founded in June 2010 and here we are. We've (the MMMF) raised just a little over $100k in these last 3 years. For a grassroots organization that has raised these funds directly via donations or fundraisers that we've  hosted, I feel we've done an excellent job thus far.
Which brings me to an interview that I completed with Mary Delach Leonard of the St. Louis Beacon just a couple weeks prior to Memorial Day. The article was published on Memorial Day this year (please click here to read it). I was so happy with the way that the interview went. It's a rare occasion when you can say someone truly cares about our fallen military personnel, but I knew (through past experiences) that Mary has a true passion for our heroes.
Right as our conversation began she had asked me why the MMMF was formed. When I told her that SGT Amanda Pinson is my cousin she instantly knew her name and that is what it's all about. That's what we (those who have lost loved ones in a time of war or due to war) hang on to through all of the grief. I've lost a lot of people in my past, but none has ever affected me the way her death did.
As I told Mary during the interview losing Amanda has been the hardest thing that I have ever endured in all of my 39 years. I miss her. I miss her…alot! There isn't a single day that passes that she doesn't come to mind and each & every time she does I have to take a deep breath and remind myself that she wouldn't want me to be sad, but to live. That's who she was — full of life, laughter and love.
It's tough trying to raise those funds, for the MMMF, with no corporate sponsorships (yet) and doing so by word-of-mouth marketing (we use our website, Facebook and Twitter) only because we refuse to spend any of the money raised for advertisements or the like.
Through the same sheer determination and undeniable will we refuse to give up.  We will honor our heroes in a manner in which they deserve. Amanda would have done the same so what better way to honor her than seeing the job through to the end.
I hope to live my personal life in a way that makes her proud. That's my personal tribute to her, and I often remind myself, "Remember to Live. Laugh. Love. You have one life. Do it right!"
Amanda did.