Disclosure: As an FFA, I received free tickets to attend this production. Receiving these tickets has not affected my personal opinion or professional review in which you'll read below.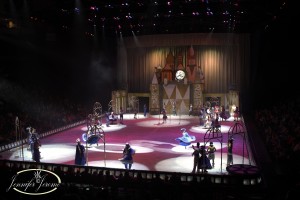 100 Years of Magic opened up with the ever comical and oh-so-loveable Mickey & Minnie Mouse at Chaifetz Arena in St. Louis tonight.
Hearing his voice sends a message directly to the kid in me and I find myself sitting on the edge of my seat with a smile upon my face. Yes, after all of these years of being a grown woman…that mouse still has an effect on me!
From there Aladdin and the funniest genie around took to the ice. They were followed by several (but not all) Disney Princesses; Nemo, Marlon, Dori (Finding Nemo); Buzz Lightyear and Woody (Toy Story), but the best part was the 1st half wrap up of "It's a Small World After All" — it was truly beautiful…and that's just the first half of the show!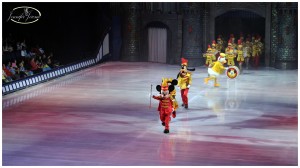 After the break we were graced with the storylines of Pinocchio, Gepetto, Jiminy Cricket followed by Mulan; Mr. Incredible (he ever performed to, "I'm Too Sexy"), Elastigirl, Violet, Dash, Jack Jack & Edna Mode (The Incredibles); Simba, Nala, Timon & Pumbaa (The Lion King) and came to an end with a full-on cast and crew finale complete with lights, fireworks and fog.
Once again I was taken on a journey back to when I was younger and captivated by those wonderful characters that had taken a hold of not only mine, but my daughter's heart as well.
The only negative that I can honestly say about tonight's performance was the surface of the ice. Four performers unfortunately slipped on their landings and I believe this has everything to do with the fact that the weather is still very warm in St. Louis and with this being the first show the ice hadn't fully set yet thus causing the falls. However, I must attest to the fact that the performers immediately got back on their feet and continued on with the show as if nothing had happened. It was absolutely professional in every way!
Disney on Ice: 100 Years of Magic excelled in depicting those treasured memories with the audience while all along dazzling everyone with their ice skating performances. They know how to put on a great show and they proved that ten-fold with this production. This is not a show to be missed and fortunately they'll be here until Sunday so you still have plenty of time to catch it before they leave for the next city on their tour.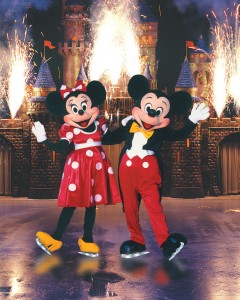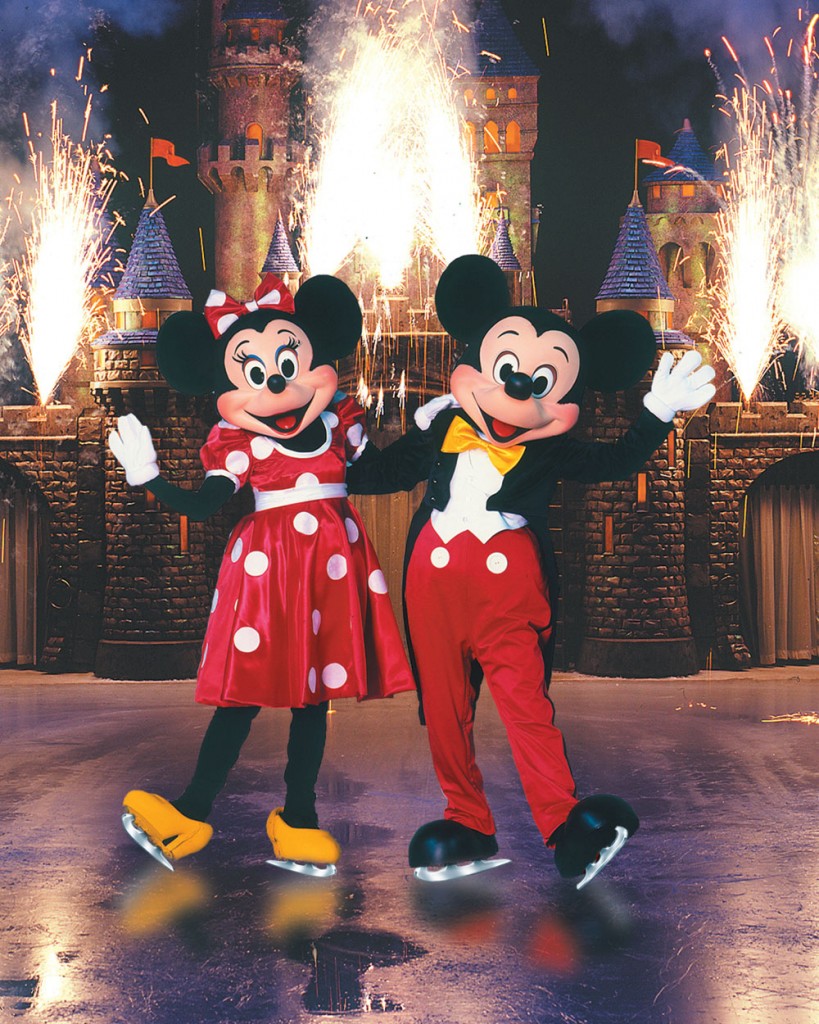 To see a list of the remaining St. Louis shows or purchase tickets with a discount code, please visit my previous blog post at this location. To see more pictures, please click here.